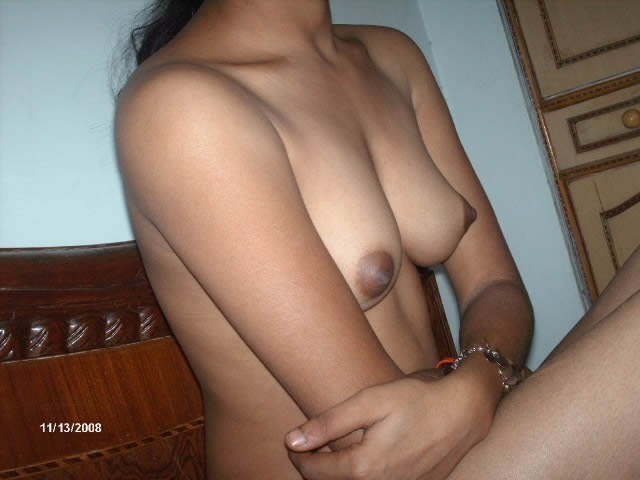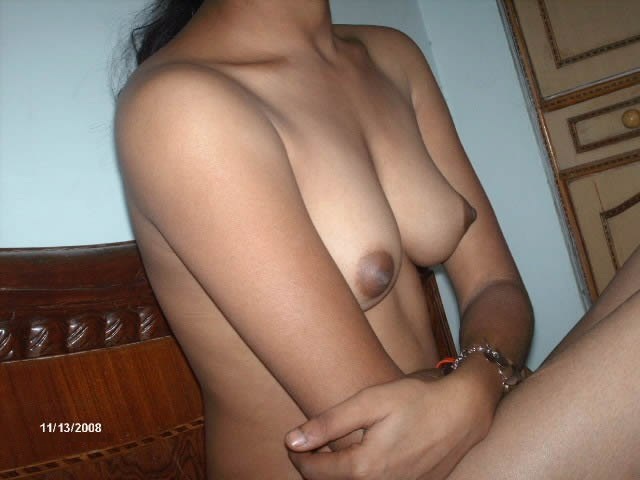 Hi Hi Guys, I am Sneha, Let me describe myself, I am married, 33 years old, having no kid, I am 5.7ft, 60wt, Fair, Slim personality, with fair complexion. My vital status is 34 28 34. I am a yoga Teacher and working for a company it's a domestic BPO where I am working as a Senior Manager. My hubby works for reputed company and we both enjoy sex. We planned much time sex with others but scared of reputation and society. As I can't bear a child, I insist my hubby to get marry other lady. But he said no for that. At the same time he gives me full permission to enjoy sex with others if opportunity is there. I am just explaining one of the opportunities or no way chance which I got in my office meet at Delhi.
Let me tell you I have been forced for sex by group of guys while I was waiting for Cab. I had been for purchasing after my office meet and missed bus. And at the same time Delhi was new to me so I prefer to take cab. It was fortunate or unfortunate; I really don't know one of my colleagues from other branch came on the same way and make sure that guys ran away from me. He said he can drop me if I am ok with that. But also said that he is going to meet few of his friends on urgent work and after that he can drop me to Hotel. I agreed for that. We both started travelling towards his friends place and reached. He asked me to not to come out of car and he said it's an order not suggestion. It's almost end of the road and outskirt of Delhi city and little interior too. No crowd, no sound, no vehicles and later found that that place is made for fuck only.
I was little angry who the hell is he to give me order and after he left the car, I came out…He did not returned for about 30 minutes and I just went inside and peeped in and shock to see that about 5 guys are fucking one babe tying her legs and hands. It was kind of BDSM which I saw many time on net. I came back to car and called up my hubby and explained the things. He asked me whether I can join them and we were chit chatting over the phone. Suddenly there was a call from behind, honey have you enjoyed our sex…I was shock and said no I have not seen anything…I am just talking to my hubby….He said I heard what you talk to your hubby…let me talk to him…he took my phone and started talking to my hubby putting my phone on loud speaker. He said to my hubby that what you do if we fuck your wife and leave her. He said, nothing, if she interested she can enjoy with thousands…I don't mind…see we are five and we like in hard and hard fuck. We never show mercy in sex and do BDSM kind sex.
My hubby in return, you can fuck her for months' time but make sure that she is safe don't hurt her more. I am ok if she joins and asked him to give phone to me…he just bought the phone near to me and said you hubby speak…my hubby said, honey, we were planned for sex with others and it's a new place to you and none of them knows you…and no one recognise you…you can enjoy this time but I want to see how you are going to enjoy sex in group…it's an opportunity as we spoke earlier. I asked my hubby are you sure honey…he said don't worry you can enjoy…next time I will join with you along with them…then my hubby asked the guy to give the phone to me, I put phone loud speaker off and spoke to him. He said, I am not with you now and it is difficult to safeguard you too. So you can join them, I have no issues. Even If a give Police complaint, I am not sure whether I can save you. So don't worry, enjoy the pleasure and come back safely, and asked me to give phone to him. Hubby asked him to come on Skype and started seeing me getting fucked. One guy interrupted and said we will get record it and send it to you with your wife why you want to see this over Skype…My hubby said, I wanted to see my wife how she get fucked in front my eyes so I want to see this…No issues you can get record my wife fucking and send it to me.
Since I am having Galaxy Note with 64GB data card, my hubby suggested them to record it in my mobile. They said to my hubby that they fucked about 60 to 70 girls and we got experienced in BDSM sex and you need not worry about your wife safety just stay tuned and enjoy…don't say anything to us, we may hurt your wife. They took my mobile and one guy started recording it. They came to me and said what kind of sex you like. I said any kind….in return…any kind, hmmm rough, beating, slave, torturing or gang bang. Can I speak to my hubby, they said no…then I said what is torturing….they said we will torture your parts by beating, by hurting them….and later we will fuck you like anything in group… I said it is sounds good to me…then my second question was how you torture….they asked how you want…I said I don't know, and then they showed some of clips, needles and thread….Oh…ok…
I was in thinking….they asked what you think….I asked how I would enjoy this…I want real pleasure and by torturing how I am going to enjoy. They laughed and said we are going to give you medicine which boosts your sexual urge and you will ask for more for torture and it gives sweet pain till the medicine power lost. I said ok for it….they said my hubby you got a real bitch…you can make money out of her…we will pay you money leave her to us…my hubby said….whenever you want her I will bring her to you….I am happy that she is opened so much….you can continue now….there was a bed where one person can be made sleep and can be tied his legs and hands so that he or she can be tortured without a problem.
One guy came near to me and tears off my costly cloth with knife and on my sexy red bra and thong; he made me sleep on bed. And got a comment that you got nice toned structure….all five joined and one by one tied my legs and hands….one guy tear off my bra and one guy just pulled my thong and it got tore and came in his hand….he smelled and found that I am wet. They got four injections where they gave two on my boobs and two on my pussy lips….slowly they started beating on my boobs. Beat was not making me hurt but was giving kind of sweet pain as they said. Two started crushing my boobs like sugar cane machine crush sugar cane…..i was scrawling like snake on bed but I was tied….one guy was beating on my pussy harder with whip and it was totally red. They took pic of it and show it to me…I was not able to believe in my eyes that my pussy is not aching in fact it was asking more pleasure.
After few minutes…all five took needles and started pinning on my boobs and one guy started pinning on my pussy….later they took of pins and started sucking boobs….but pussy pins were like that only….the guy who took me to that place came there and shocked to see me and said….have not I said to you to not come out of car?? You did not listen to me right?…now you will fucked off…they said talk to his hubby he was shocked where is he…on the phone they said…he spoke to me…my hubby thank to him and said no issues after they fuck her please drop her to hotel…if you also want her please fuck then leave her hotel, I have no issues…He said I am not having that intention…I was caught for unknown mistake for which I lost my wife to them…so I am here….if you are ok and no issues only I will fuck her here only….he said no issues…they took one more pic of pussy and showed to me and it was locked both the side. One guy was tattoo expert he took some tattoo design and started drawing it just above my pussy….he draw a butterfly pic there….they tortured me with pin, clips, and finally they tied both hand and legs together in opposite direction and hanged me with the help of stick passed in between my hands….all six came including the one who took me to the place and started whipping me….my body was completely red and finally they released me and asked am I having pain….i just looked at my boobs and pussy found no pain there…later they said there will be small pain…you can manage it.
I started walking towards water pot to drink water…all pulled me and said where are you going…I said I want to drink water…we got water we will give and they made me sit on my knee and took their dicks started stroking it….all came on my face and said eat that….i did as they said…after few minutes they gave me drinks might be Vodka and said to me that we are not very harsh to you….because you got accepted and did not allow us to force you…but it is sure that we are going to fuck you very hard with double penetration….three times double penetration your pussy and ass both together become one hole….they gave me time and same time made me drunk three to four pegs…It was giving me wild kick and started playing with dick of the gang man….and started sucking so wildly that he was moaning so louder and grunting harder…all five came and saw him and in a 3 minutes of time he released his load in my mouth….I was not happy and I asked one more guy and said you mother fuckers you cannot satisfy me….then I started sucking other guy dick and he also came in three to four minutes. I did the same to all six guys and started making them tease by doing pole dance which was there on car parking area…
All are tempted again, all took me inside one guy followed me with laptop and other guy followed me with my mobile recording….they had huge swimming pool behind the house and they got huge air bed on it…they put me on it and all came on bed….one guy came on my face and started rubbing is anal on my face….i opened my mouth and started licking it from anal to his balls….one guy started licking my pussy and after about five minutes he showed his hard and huge dick may be about 5 inch thicker dick in one go….because of which my pussy walls got tore and had blood spot….guy who was rubbing my face showed his dick in mouth and rhythmically started fucking my top and bottom by both…I did not got chance to even to moan and my mouth was fucked deep throat and pussy was fucked like sexually hungry bull fucking…one who was fucking mouth came inside mouth and released my mouth…I started is that all you can do to me…you mother fuckers…it won't satisfy me….
Come put all your dick Inside my holes one go and fuck me…behanchod…come fuck me…the guy who was fucking me gave me tight slap on my face and said shut up you whore…In josh I was saying….you mother fucker fuck me….ahhaaaaa….fuck me….ahaa…..ufffff……yaaaaaa….. yumyyy ….wwwwwwooooowww…come on fuck me like your whore.,….ahhaa…… sab log kutte ho….chodo muje….all said,, ye randi hindi be bolthi hain…other guy released his cum inside my hole….it was huge and coming out of my pussy….he released me….i said…saala iska be battery low hogaya….. come on guys fuck me…kill me with your dicks….fuck this Bangalore bitch….other guy came on air bed filled vodka in his mouth and started sharing it in my mouth….I drank all…he asked complete bottle and started sharing from his mouth to my mouth….two more guys came on bed and one guy laid besides me and other two took me up and adjusted me to his dick…he showed his small dick inside my pussy…I was not at all feeling the dick inside my hole…
Same time one more guy slowly started pushing his dick inside my pussy then I started feeling dicks inside my hole….i think both dick size together may be 5 to 6 inch thicker and in no time both of them started fucking my pussy and the pleasure was……oh my god….I never had it….i started shouting louder….one more guy showed his dick inside my mouth and all three started fucking my holes…it went for about 20 minutes and all came inside my holes and released me. One guy came to me and said honey your hubby wants to speak to you….i asked my hubby why are you disturbing me….no honey…I just want to say…I love you…you showed me randi inside you today…. I will make you get fucked in red light area…..love you randi….you continue…..the camera man my colleague who took me to the place …both took my ass…my colleague showed his medium sized dick and it went without pain because it was lubricated…other guy also lubricated his dick and showed it in my anal….colleague was below me and I was looking to the sky and other guy came on me showing dick inside my hole. They fucked me for about 30 minutes by that time…I lost my full control may be because of drink and I was cooperating them as they want…all finished their fucking….they took me to bench and made me lay on it…one by one sat on my face and started rubbing their ass on my mouth….i also try to insert my tongue inside their anal but could not happened to me…
After some time, all together made me sit and gave tight slap on my face and make me woke up and said honey you are now going to enjoy golden shower and started pissing on me one by one….after that they took me to bath room and made me bath. Later they put me in my colleague car….
When I was returned to my hotel room I was half naked and was in shirt and jeans short which I bought from shopping. My colleague was with me till morning and in morning we both had few more fucks till late evening. I asked him whether he can take me to that place next time if I wish to join once again. He gave me their visiting card, before I save their phone number I got a phone and said how are you? I said I am fine. They said to me that they got a very big personality can you join him. We already took your hubby permission…he is ok with that. As he promised as and when we require he said he will share you with us and with our client, he kept his promise. Now onwards you will be our sult working for us in Bangalore and Hyderabad. I said leave those things apart, tell me who is that personality and how much I am going to get. They said payment went to your hubby account and car will be coming to your hotel to pick you or we will send the personality there. I said anything is ok for me…Call got disconnected. I called up my hubby and scolded him to taking money…he said honey for me, I want you to come back safely to Bangalore…Rest we will take care… …that night I met one big business man who deals with crores business in a month….his wife ran away because of his sexual torture and contacted with this BDSM group and they were supplying babes like me….he fucked me very nicely and did not showed any mercy….he gave me kick on my pussy twice after fucking….he made me drink his semen for about 5 times….finally he leaved cigar mark by burning on my both boobs and near my pussy…after that he started eating my pussy and ended drinking my piss…aid anything is ok for me…Call got disconnected. I called up my hubby and scolded him to taking money…he said honey for me, I want you to come back safely to Bangalore…Rest we will take care… …that night I met one big business man who deals with crores business in a month….his wife ran away because of his sexual torture and contacted with this BDSM group and they were supplying babes like me….he fucked me very nicely and did not showed any mercy….he gave me kick on my pussy twice after fucking….he made me drink his semen for about 5 times….finally he leaved cigar mark by burning on my both boobs and near my pussy…after that he started eating my pussy and ended drinking my piss…