Latest story about mother-in-law sex story, Sexy mother-in-law story, latest motherinlaw story, sexy mother in law story, mother in law ki chudai, hot story about my mother in law, mother in law is sex bomb, hot mother in law
———————————————————————————————————————————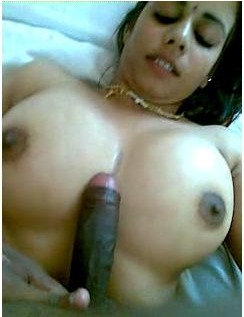 I am twenty nine years old guy and I would like to share my amazing experience with a lady I desired the most. I am a writer, author, columnist and editor. I run a book publishing company and I work at home sometimes. While editing books I mostly work at home and my friend and partner takes care of publishing works and office works. I got married 2years ago to a beautiful girl. I love my wife and we share a very good and lovely relationship. Our marriage was arranged by our parents and we had good communication before the marriage too. So, we shared a good chemistry though ours is not a love marriage. She is a software engineer and her family is well positioned and good natured. But out of all the things about her family, the most stunning thing is the beauty of her mother. Oh boy! She is damn beautiful.
The first time I saw her was even before I saw my wife. It was a formal meeting by our families and I was introduced to their family by my father. My wife's mother is a spectacular beauty and I couldn't resist myself looking at her repeatedly in that meeting. She was a perfect host good at receiving communicating and attending the guests. She is so balanced and confident. My hand trembled when I took a cup of coffee from her hand but she just looked into my eyes without emotion or expression. It was just formal. When she handed over a napkin to me after the lunch, she smiled. That smile was gentle and beautiful but not at all inviting.
The next time I saw her was at their home again. My marriage is fixed and I went to their home to pick my wife before our engagement as we planned to go for a movie. While my wife was getting ready I talked to her mother for about half an hour during which I was hesitant and she was confident and immaculate about everything she has spoken.
Then in our engagement my mother-in-law was beautiful as ever, even so stunning than my wife that I couldn't take my eyes away from her. I admired her beauty but I know that she is beyond my reach and expectations. And I know that I shouldn't go after her. Then my marriage was over and 2years have gone hastily. Then my wife changed her firm and the new company is in her hometown. So we planned to stay in her city and it doesn't affect my work as I can work at home and can go to my publishing house monthly once. We planned take a new home but later decided to stay at her parents' house as she is the only daughter.
At her house my only companion at day time is my mother-in-law. My wife and father-in-law go to their work and don't return till evening. So I used to complete my daily work and chat with my mother-in-law. I used help her in cooking and we have developed a good touch. We enjoyed each other's company as it is stress relieving and entertaining. For me it's like a relief from work and for her it's like refreshment from daily boring routine. I never thought of proceeding further or making any advancement. At the same time she is not inviting anything at all.
But it is on one day that she dressed spectacularly. Red sari with black blouse with her novel half exposed and half hidden and her shampooed hair neatly combed and loosely tied. Her sari is so thin that every inch of her body and curves of her body are exposed in detail. Her blouse is covering what would be voluptuous boobs behind it. I have never seen my mother-in-law like this. That whole day I was completely off balanced and couldn't control and masturbated. It's quite uncommon for mature men because I never masturbated ever since I had my first sex experience. And that night I had climaxed 3 times with my wife and my wife didn't know that this overwhelming romance is caused by her mother. From then on I was making my moves towards my mother-in-law. Discussing romantic novels talking about cool and arousing climates was my regular move towards her. She reacted so enthusiastically that she had deep romantic sense but she maintained composure and never crossed her limit. One day I combed her hair and tied it and she didn't oppose. I have no idea how to draw Mehendi on palms but practiced and tried on her palm. That whole time during which I held her hand gently was euphoric. She enjoyed it too. When she had a back pain she never used any medicine. She is good at yoga and performed some yoga to get rid of back pain. But one day when I offered an ointment for back pain and said that it was a good ointment, she agreed. But she couldn't completely reach her back with her hands. I applied ointment for her. I felt the smooth and curvy back and hip slipping away from my hands and fingers and I grabbed again and again after each time her curves slipped away from my hands.
But it is on one day that I decided to go further. That weekend my wife has gone to work as she had an audit coming next week. When my wife left our bedroom that day I waited for about 10minutes and made sure that she had gone with her vehicle. Then I called out her name asking "where did you keep my laptop charger?" I called out my wife's name several times. I know that she wouldn't come back and that my mother-in-law would come and answer. I turned the lights off. I was right. Bursting open the door my mother-in-law entered the bed room. I hugged her from behind and kissed her on the back of the neck. Then I kissed where the shoulders meet the neck. I kissed on her ears and called my wife's name in her ears and moaned. I stroked her thighs and her navel gently. I didn't make it rough or rogue and I didn't touch her boobs. I resisted the temptation to do it. This was all happened just in a span of 30seconds and she gently pushed me away and turned on the light. We stood facing each other and she was panting heavily. I said "I'm sorry. I thought it was Priya. I'm really sorry." My mother-in-law said "It's ok. Forget it." And she left without another word. That whole day she didn't speak to me and I felt so boring and lonely. The next day was also was same and without much talk between us. I thought I made a mistake and I couldn't stop thinking of her.
But the next day at breakfast my mother-in-law said "That's always a nice way to start. Foreplay is important." I was shocked and avoided her eyes. But when I looked at her after a moment she smirked. That was neither a gentle smile nor an inviting sign. I didn't understand how to take it. She is normal again and we had quite a nice time. That day evening it was about to rain and we went upstairs to bring clothes. We brought all the clothes back but I requested her that we stay on terrace. She agreed. It was a very light drizzle and sun was about set and we were facing twilight. It grew darker and we were under the shade when the rain got a bit heavier and we moved a bit closer and our arms were touching each other's. There was a sound of fluttering wings probably from bird on the nearest tree. My mother-in-law moved closer and held my hand and clasped her fingers tightly. I was surprised but reacted. I held her hand tight and I reached for the other and held it too. I was reaching for her neck and inched closer as the smell of her perfumed shampoo and the touch of her hair made me crazy. And I was about kiss her when the street lamp turned on and light was pouring all over on our faces. She released my hands and we parted. I cursed that stupid streetlamp. She again made a shell around her. That evening she didn't speak to me again and the next day I wasn't brave enough to start a conversation.
But the day after that I was suffering from mild side strain and tried some yoga technique which I was not good at. I was doing it while watching on laptop and I'm nowhere near doing it. My mother-in-law watched my struggle and smiled. She approached me and taught me how it's done. It was that moment when she placed her hand on my waistline and bent me sidewise that I retreated suddenly as I couldn't stretch further. It just off balanced both of us and I held her waist for support. It was just for few seconds and I regained my balance but I didn't leave her waist. I turned her backwards and kissed her neck. I kissed her shoulders and stroked her navel and waistline. She didn't resist. I kissed her back and her hips and slowly lifted her sari and skirt. She was standing and I was kneeling behind her as I kissed her thighs and knees. I stroked her legs gently and kissed the inner sides of her thighs. I stood and took her full in my arms while she was breathing heavily. I kissed her forehead, nose and then lips. We kissed each other's lips passionately as though it was the first experience in life for both of us. I reached for her boobs and gently squeezed them. One of those golden touches I was waiting to have foe about 2 and half years. I lifted her and she closed her legs around my waist as I carried her to the bed room. Through the sari, through the skirt, through the panty and through all these layers of fabric, I can sense the heat of her pussy.
In the bedroom, I removed her sari and enjoyed all the parts of her body while her blouse and her skirt still on. I entered the hood between her thighs with her skirt falling all over my head and kissed her thighs. I licked her navel with my tongue and I squeezed her boobs. Her boobs are like fleshy fruits about to fall from the twigs of a branch and they are urging me to release them form the bondages of the black bra and the blouse covering them. Those boobs are urging me to squeeze them harder and those nipples are erected and shooting outwards like arrow heads. I obeyed and released those boobs, thrown way the blouse and bra and sucked the boobs with all the force I can grab. My mother-in-law was moaning, panting, grabbing my head, stroking my hair, hugging me tight, kissing my bear chest, biting my ears and submitting her further. I released her boobs and took off her skirt and panty. I also undressed myself completely. That wet, shaved and beautifully carved pussy was inviting me. I reached for it and played it with my fingers. She was moaning uncontrollably. As I played with her pussy with my tongue and explored her clitoris, her moans reached their limits and hitting the roof of our bedroom. As I dwelled further, she stopped her moans suddenly and gasped as she reached her orgasm. Then I started my work again as though rebooting the whole phenomenon. My gentle squeeze of her boobs, warm and passionate kisses & tight hugs made her resurface again within a minute. She grabbed my head with one hand and pushed it to her boobs. She grabbed my ass with the other hand. This is the moment.
I know that this is the moment and I pushed my hot and rigid cock which was as hard as steel into her pussy. Her pussy reacted instantly and swallowed all of it. I made gentle strokes at first. She reacted with gentle up strokes. I increased my speed and reached for her other body parts. I gave that moderate stroke for some time and explored all her body. And the best of it was the ageless boobs dancing on my face. Then I made that strokes harder and reached the hardest speed I can. Both were moving like it was a horse ride and both were jerking harder. We reached the hardest strokes a moment later and I cummed inside her with both of us shaking with pleasure. We had our climax together with our minds racing, hearts thumping, eyes blinding and nerves numbing. I had released inside her another two times in pretty orthodox positions. And we slept together not wanting to wake up again.
The two days after that were miserable. She avoided me completely which made me feel guilty. But she had no other choice when I had to take her out for some shopping. After the shopping I took her out of the town to a nearby outing spot. I took her to deserted place. She didn't speak at all. At last she said what happened was not supposed to happen and that she regrets it. I said that that was all I was waiting for so long and I can't leave her. I hugged her and kissed her and she reacted instantly. An hour later we were lying naked on grass with twilight falling all over our bodies.
But the days that followed weren't good and she remained in the shell. Then 2days later she entered my bedroom and was searching the cupboard. I asked her what she was searching. She said she was searching for an adhesive tape. I am fully aware that adhesive tape and other such things were always in the cupboard in the living room. And I know that she knows it too. I grabbed her ass from behind and kissed her passionately and we made sex and slept naked together for the rest of the day.
Two days later she said that her daughter's married life would be in danger and proposed that I and my wife should move to a new home. I tried to convince her but she didn't listen. A week later I was talking to man in the living room about a new house. She asked me who was he. I said he is the agent for rental houses and that I and my wife would shift as soon as possible. That day I couldn't sleep after I had sex with my wife and stayed awake. My wife was sleeping beside me naked. I noticed a light switched on in living room and went there. My mother-in-law was there.
She asked me to come on to the terrace. She said to me that she didn't want me to leave her and she hugged me tight and kissed me passionately.
She ripped apart my nightshirt and kissed my chest. She grabbed my head and pushed it towards her neck inviting me to kiss her neck which I accepted longingly. Then she kissed on my lips and I reacted so passionately that we kissed for about 15minutes. I removed her Sari and held her boobs without removing her blouse. I squeezed her boobs, pushed my hand through her blouse and pinched her nipple. My other hand lifted her skirt and reached for her pussy. I wished I could have another two hands to grab hold of her ass too. We hugged tightly and kissed every part of each other's. Then she removed my night pants and grabbed my cock through my underwear. She stroked my cock and it was burning like molten steel. Then she bent on to her knees, removed by underwear and kissed on the tip of my cock. She then licked it gently and played with tip for some time. Then she took the whole of my cock into her mouth and sucked it like it was her favorite candy. It was like heaven for me, more than heaven indeed. My wife rarely does a hand job or blowjob and it wasn't perfect. But my mother-in-law was an artist at doing it. One or two girls I had during my college life were good at blowjob but they were nothing compared to my mother-in-law. She was sucking my cock and playing with the tip of it with her tongue.
Then she removed her blouse & bra and grabbed my dick between her boobs. She squeezed her boobs tight and held my cock between them. It was uncontrollable for me and I was ready to cum. She got her boobs fucked so hard before I cummed all over her boobs. Then she touched the tip of her tits to the tip of my cock. She played for some time and then got my cock in her mouth again. My dick was rock hard again within a few moments. Then she let go of my cock and stood up and kissed me on my lips. We kissed like there's no tomorrow and I got hold of her boobs. I sucked, I pinched, and I bit her tits as she moaned in pleasure. I lifted her off her feet and got both her legs over my shoulders around my neck. I buried my face in between her thighs. I kissed and licked the inner sides of her thighs. I reached for her pussy and sucked the wet and juicy cunt. I dropped her a bit down with her legs around my waist and pushed my cock into her burning pussy. I fucked her standing with her back pushed against the wall. I fucked her as hard as I can with her moaning uncontrollably. I got one her boobs in my mouth while licking her tit and got another boob in my hand squeezing it and pinching her tits. As I cummed inside her a moment later she climaxed and we both were leaning against each other for support with sweat dripping all over us. We kissed gently hugged for about 15minutes as my cock became hard again. I pushed her against a half constructed pillar with her back facing me. I slapped her ass with one hand while the fingers of the other hand playing with her clit. I put my cock inside her pussy without notice and she gasped and let out a deep moan. I fucked her hard in doggy style with her ass in one hand and her tugged hair in the other hand. I cummed inside her 10minutes later and we both were heavily exhausted. We fell to the floor and kissed each other gently. We spent around 20minutes on the floor rubbing and stroking each other at every sensual part of our bodies.
After long time she said "Will you leave me? Will you move to a new house? Please don't go."
I said, "Never. I will never leave you. I will never leave your bulging boobs, bumping ass and burning pussy. I will fuck you in every position ever written. You are my mother-in-law and you are my dearest bitch."
She said, "Yessss!!! I want it!"
And we started for another round of battle forgetting my wife and my father-in-law and not caring what would happen if they wake up in the middle of night without finding us in their beds
Sexy mother-in-law story, latest motherinlaw story, sexy mother in law story, mother in law ki chudai, hot story about my mother in law, mother in law is sex bomb, hot mother in law